Heyde Sewing Machine is excited to announce our 3rd Extravaganza, a NEW kind of event coming to the St. Louis area.

Three days of hands on Sewing, Embroidery, Quilting, and Crafting Workshops, along with a shopping market place.

We have invited the best educators in the business to excite and encourage you with their knowledge and experience.
You will have the opportunity to create at least 11 projects during the classes. Lecture demos will also be ongoing all three days to provide you the chance to experience the latest sewing/crafting products.
Don't miss this exciting opportunity to join in three fun filled days surrounded with fellow enthusiasts.

We promise you will leave inspired with new, unique techniques to take your crafting to a higher level.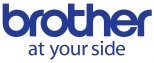 Embroidery Garden Reen


Michelle Gillmartin

Michelle is a member of the Brother International Education team. At the age of 20 she opened her first business-30 years later she retired never having had a boss until now! She has been sewing with a passion since the age of 8 and seeks to promote the love of all venues of creative needle arts through teaching; machine embroidery and unique garment details are her specialties. She currently works full time for Brother as a PR-650/ PR-1000 specialist. Michelle is certified by both Palmer and Pletsch and the Home Sewing Association, and a member of the Northern Nevada Chapter of American Sewing Guild. She is a three time National competition winner as well as a Viking creative challenge winner. She is particularly interested in exploring new possibilities enabled by Brother PE-Design Next embroidery software with Brother Clients. She pursues her sewing/embroidery obsession in Reno, NV.


Cindy Hogan
Cynthia's Embroidery began as a home based embroidery business in the late 1990's and has grown from there. Around 1996, Cynthia bought her first home embroidery machine and began producing shirts and garments for the school where she worked and for her friends. She quickly outgrew that machine and purchased the new Brother 8200 and PE-DESIGN Version 1 software sight unseen after reading the spec sheets.
She was so determined to learn the software and what makes it tick that her local dealer offered to let her teach it after she had figured out how the software operated. Since then she has never looked back. She taught herself the software and then began to teach it to others. As a Special Education Teacher, this was a natural fit. She taught at the local dealer in the evening, taught school during the day and wrote instructions and workbooks for the software in her spare time.
In the meantime, the interest in PE-DESIGN kept growing all over the country. Cynthia began to teach at local seminars on the subject. When she and her husband moved to Michigan in the Fall of 2003, she decided to switch careers and educate others on PE-DESIGN as her job instead of her hobby. In the Spring of 2004, Brother International contacted her to introduce the Version 6 of the software to their dealers in Anaheim California at their Back To School event.
Things took off from there. She has had the pleasure to introduce Versions 6, 7,8 and the Newly release PE-DESIGN NEXT at the Brother Back to Business events as well. The company rarely does piece work anymore. It is focused on providing the best and easiest to understand education materials for the PE-DESGIN software. Their goal is to meet your PE-DESIGN Software education needs and to provide quality instruction.
"As the owner of Cynthia's Embroidery, it is my privilege to have found a career that I love and am passionate about. Not everyone can say as much about their job. It combines the best of two worlds, my love of software and my love of teaching. I hope to see you at a seminar in the future!"



Dates: March 1, 2 and 3rd, 2019



Gift bag totaling over $150 in value
Frequently Asked Questions:
Q:What do I need to bring?
A: Pair of applique / small scissors.
Q:When will I receive my welcome gift?
A:You'll receive your gift Saturday at the end of the last class.
Q:Are machines supplied?
A: We will supply all top of the line machines.
Q:Will I be on a machine by myself?
A:Some classes will involve team sewing.
Q:What kind of food?
A: Box lunches with a variety of food choices with soft drinks. Each morning coffee, water and soft drinks are provided.
Q:Can I go out for lunch?
A:Yes, we will break for lunch for 1 1/2 hours.
Q:When do I get my lunch ticket?
A:We will give you a ticket each day.
Q: How many projects?
A: Six projects are planned. Keep in mind the instructor may throw in an extra project if time permits.
Q:How difficult will the projects be?
A: Challenging, but also for beginners. (Help will be available)




| | |
| --- | --- |
| Skill Level: | beginner Class |
| Materials Included: | All Materials included |