Heyde Sewing Machine is excited to announce our 2nd Extravaganza, a NEW kind of event coming to the St. Louis area.
Three days of hands on Sewing, Embroidery, Quilting, and Crafting Workshops, along with a shopping market place.
We have invited the best educators in the business to excite and encourage you with their knowledge and experience.
You will have the opportunity to create at least six projects during the classes. Lecture demos will also be ongoing all three days to provide you the chance to experience the latest sewing/crafting products.
Don't miss this exciting opportunity to join in three fun filled days surrounded with fellow enthusiasts. We promise you will leave inspired with new, unique techniques to take your crafting to a higher level.

Come meet:

Dates: March 9, 10 and 11th, 2018

Time: 8-5pm Friday and Saturday and Sunday 8-3pm

Place: Holiday Inn Route 66 (Viking)
Click Here for Hotel Info
10709 Watson Rd.
St. Louis, Mo 63127
At Watson and Lindbergh

Fee: $169, Lunch Per Day $12.00

To Register Click Here

Registration Fee will include:
>All Classes, Lectures, Demo's and Supplies.
>Welcome Gift Value over $100 per Customer
>Lunch ticket sold separately. Fee $12.00 per day (box lunch) Veggie, Vegan Lunch Also Available

Thank you, To all our sponsor





Class topics:
Embroidery Tips and Techniques
Multi-Needle Embroidery (How to use my machine to make Money)
Digitizing made easy
Using a Scan-N-Cut, with my embroidery
More Crafts with my Scan N Cut
Quilting with Long Arm/Mid Arm or Home Use Machine
All you need to Know about Stabilizing
Make your own Monogramming and Applique Designs

Class, Lecture Topics:
Freemotion Quilting
What to do with all your Rulers.
Boat-load of designs, now what?

The newest Patterns and Projects.
Notions, Notions and more Notions.

Frequently Asked Questions:
Q:What do I need to bring?
A: Pair of applique / small scissors.
Q:When will I receive my welcome gift?
A:You'll receive your gift Saturday at the end of the last class.
Q:Are machines supplied?
A: We will supply all top of the line machines.
Q:Will I be on a machine by myself?
A:Some classes will involve team sewing.
Q:What kind of food?
A: Box lunches with a variety of food choices with soft drinks. Each morning coffee, water and soft drinks are provided.
Q:Can I go out for lunch?
A:Yes, we will break for lunch for 1 1/2 hours.
Q:When do I get my lunch ticket?
A:We will give you a ticket each day.
Q: How many projects?
A: Six projects are planned. Keep in mind the instructor may throw in an extra project if time permits.
Q:How difficult will the projects be?
A: Challenging, but also for beginners. (Help will be available)



Angela wolf
Angela is the anchor of the PBS series "It's Sew Easy", Host of Craftsy's YouTube sewing channel and spokesperson for Brother. She teaches online classes on Craftsy.com and patternreview.com, with over 80,000 students from all over the world. Author of How to Start a Home Based Fashion Design Business, has contributed to both Threads and Sew Stylish magazines, and is a blogger for Brother's blog Stitching Social. Angela started sewing at a young age and continued to design women's apparel throughout college. With an entrepreneurial spirit and passion for fashion and sewing, she launched and ran a successful custom apparel and alteration business for over 18 years. She has since launched a pattern collection Angela Wolf Pattern CollectionTM for the home sewer. Angela is a blogger, vlogger, spokesperson, brand ambassador, and consultant. She is the winner of 2008 Passion for Fashion, 2012 American Sewing Expo's teacher of year, and spends her time speaking and teaching all over the country. When she is not sewing, you will find her fishing on Lake Michigan or in the Florida Keys with her husband Winn, on the Win-N-Angel!




Michelle Gillmartin

Michelle is a member of the Brother International Education team. At the age of 20 she opened her first business-30 years later she retired never having had a boss until now! She has been sewing with a passion since the age of 8 and seeks to promote the love of all venues of creative needle arts through teaching; machine embroidery and unique garment details are her specialties. She currently works full time for Brother as a PR-650/ PR-1000 specialist. Michelle is certified by both Palmer and Pletsch and the Home Sewing Association, and a member of the Northern Nevada Chapter of American Sewing Guild. She is a three time National competition winner as well as a Viking creative challenge winner. She is particularly interested in exploring new possibilities enabled by Brother PE-Design Next embroidery software with Brother Clients. She pursues her sewing/embroidery obsession in Reno, NV.




Lisa Knight the Las Vegas Sew Girl
Sewing has been a lifelong passion, but only recently have I been able to merge my passion with my career. I truly love all things sewing especially developing new skills and creativity with machine embroidery. I am always striving to learn all there is to know about the wonderful world of sewing. I have honestly never met a surface that couldn't be improved with embroidery. I get great joy helping others realize their creative potential.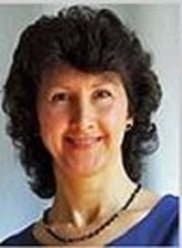 Joanne Banko
Author, Designer, and Sewing Educator
Joanne lives in Northeast Ohio with her supportive husband Ray, who is used to hearing her machine humming past midnight.
Joanne Banko is a Brother Expert Consultant and contributor to the official Brother blog, Stitching Sewcial. She has gained experience working in many divisions of the sewing
industry,
and has been making her own clothing since her early teenage years.
Joanne has been featured on television programs such as PBS' It's Sew Easy. Her teaching segments on this program can be viewed online at itsseweasytv.com. She is also a frequent contributor to Designs in Machine Embroidery magazine and is author of the book Wrapped in Embroidery.
She credits her mother for sparking her passion and motivating her to "make it herself." Her ultimate goal is to inspire sewing and embroidery enthusiasts to make the most of their machines.
Visit Joanne at her website letsgosew.com


Tamara Evans - OESD Education & Sales Manager
Passionate about sewing since she was very young, Tamara's professional experience encompassed a variety of corporate management and entrepreneurial ventures, before incorporating sewing into her portfolio. She has owned a successful embroidery and gift business; managed the development of new products and educational tools and programs for embroidery and quilting; authored a number magazine articles; and created and taught embroidery, quilting and software classes to consumers and dealers across the country.
Since she first began to embroider, Tamara has been an ardent enthusiast of the designs, products and digitizing proficiency exemplified by OESD. She is now focusing her passion, energy and expertise at OESD by developing exciting programs and educational opportunities for the OESD dealer network and embroiderers alike.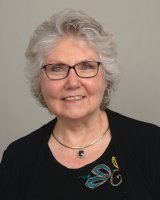 Sharon Taylor

Sharon is a Freelance Creative Embroidery and Sewing Educator. She has been in the business of sewing for more than 25 years. As the owner of an award-winning sewing machine dealership at the advent of the first home sewing/embroidery machine, she learned the industry from the ground up. For 11 years, she worked as a full-time Product Specialist for Brother International Corporation, traveling coast to coast sharing her wealth of knowledge with consumers and sewing machine dealers alike. She loves to combine embroidery with quilting, heirloom, home décor and much more. Her class participants learn new and unique methods using machine features to achieve beautiful results. Sharon's outgoing nature and generous spirit engage everyone in the joy of creativity.
Cindy Hogan
Cynthia's Embroidery began as a home based embroidery business in the late 1990's and has grown from there. Around 1996, Cynthia bought her first home embroidery machine and began producing shirts and garments for the school where she worked and for her friends. She quickly outgrew that machine and purchased the new Brother 8200 and PE-DESIGN Version 1 software sight unseen after reading the spec sheets.
She was so determined to learn the software and what makes it tick that her local dealer offered to let her teach it after she had figured out how the software operated. Since then she has never looked back. She taught herself the software and then began to teach it to others. As a Special Education Teacher, this was a natural fit. She taught at the local dealer in the evening, taught school during the day and wrote instructions and workbooks for the software in her spare time.
In the meantime, the interest in PE-DESIGN kept growing all over the country. Cynthia began to teach at local seminars on the subject. When she and her husband moved to Michigan in the Fall of 2003, she decided to switch careers and educate others on PE-DESIGN as her job instead of her hobby. In the Spring of 2004, Brother International contacted her to introduce the Version 6 of the software to their dealers in Anaheim California at their Back To School event.
Things took off from there. She has had the pleasure to introduce Versions 6, 7,8 and the Newly release PE-DESIGN NEXT at the Brother Back to Business events as well. The company rarely does piece work anymore. It is focused on providing the best and easiest to understand education materials for the PE-DESGIN software. Their goal is to meet your PE-DESIGN Software education needs and to provide quality instruction.
"As the owner of Cynthia's Embroidery, it is my privilege to have found a career that I love and am passionate about. Not everyone can say as much about their job. It combines the best of two worlds, my love of software and my love of teaching. I hope to see you at a seminar in the future!"


Linda Wenturine

Linda has been sewing since she was 10 years old when her grandmother taught her how to use a sewing machine. She began making doll clothes and then moved on to garment sewing. She has shared her passion and knowledge working for a major fabric store chain, and teaching sewing and quilting classes to adults. Her most rewarding teaching experience was the 4 years she taught Jr. High sewing. After that she worked for a BERNINA dealership for 15 years as an educator and sales associate. Linda also managed one of the BERNINA Corporate stores before becoming a BERNINA Educator in 2005. All of these experiences have allowed her to increase her knowledge and skills while having the opportunity to work with the best. Linda's goal is to share her love of sewing and the BERNINA brand. Sewing began as a hobby, then evolved into an obsession and now is her career. She is constantly looking at what everyone is doing in the sewing world as she searches for new information and inspiration.


Penny Heren
Class topics:
Embroidery Tips and Techniques
Multi-Needle Embroidery (How to use my machine to make Money or fun)
Digitizing made easy
Using a Scan-N-Cut, with my embroidery designs
More Crafts with my Scan N Cut
Quilting with Long Arm/Mid Arm or Home Use Machine
Free Motion and keeping the stitches
All you need to Know about embroidering
Make your own Monogramming and Applique Designs

Lecture Demo Topics:
What to do with all your Rulers.
Boat-load of designs, now what?
The newest Patterns and Projects.
Notions, Notions and more Notions.

Frequently Asked Questions:
Q: Do I need to register for each class?
A: No, all classes are included with your registration
Q: Can I be with my friends?
A: Yes, when you register, you will have the chance to note this. We will try our best

Q: What do I need to bring?
A: Pair of applique / small scissors.

Q: When will I receive my welcome gift?
A: You will receive your gift Sunday at Lunch break.

Q: Are machines supplied?
A: We will supply all top of the line machines and supplies.

Q: Will I be on a machine by myself?
A: Some classes will involve team sewing.

Q: What kind of food?
A: Box lunches with a variety of food choices, one-day pizza bar another day sandwichs and the last day pasta bar, with soft drinks.
Each morning coffee, water, and soft drinks are provided.
Q: Can I go out for lunch?
A: Yes, we will break for lunch for 1 1/2 hours.

Q: When do I get my lunch ticket?
A: We will give you a ticket each day.

Q: How many projects?
A: eight projects are planned. Keep in mind the instructor may throw in an extra project if time permits.

Q: How difficult will the projects be?
A: Challenging, but also for beginners. (Help will be available)


Anyother question call us at 314-843-1168